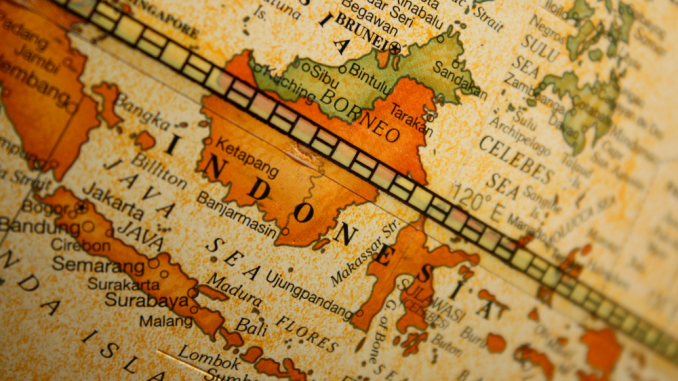 Much like in other countries, Indonesian law requires foreign nationals who want to work and live there to obtain a legal residence permit. Indonesia's KITAS (temporary stay permit) is a particular residence permit that all foreign nationals must have upon entering Indonesia just before starting their new life there.
About KITAS and Its Peculiarities
So, what's the thing about Indonesia's KITAS? Short for kartu izin tinggal terbatas (limited residence permit card), KITAS allows its holders to stay in Indonesia for up to 12 months, after which they need to extend the permit in case their businesses are still ongoing.
Usually, foreign nationals are demanded to have their own KITAS cards if they want to apply for certain visas, such as work visas, family visas, retirement visas, and other long-term visas.
The duration of Indonesia's KITAS applies from 12 months to 2 years (after the initial extension).
Types of KITAS
Based on your reasons for living in Indonesia, the type of KITAS that you'll get will be different as well. Here are the types:
Work Visa
Issued for foreign nationals who wish to work for Indonesian companies or organizations. This KITAS will be issued once a foreign national obtains a work permit (IMTA) from the Indonesian Ministry of Manpower. 
Family Visa
Issued for dependent family members (spouse and/or children under 18 years old) of the primary KITAS holders. If a spouse already has a KITAS, they can sponsor their spouse's KITAS application. This KITAS can also be issued to foreign spouses of Indonesian nationals; however, family KITAS holders aren't allowed to work unless they obtain an IMTA.
Student Visa
Issued for foreign students who study in an Indonesian educational institution. Valid for 1 year, this KITAS can be extended for the duration of the study and doesn't allow its holders to work.
Retirement Visa
Issued for foreign nationals over the age of 55 years old who wish to retire in Indonesia. To obtain this, foreign nationals must present proof of financial independence, as its holders aren't allowed to work.
Documents for KITAS
To obtain Indonesia's KITAS, here are the requirements for each KITAS.
A valid passport and its colored copy
Proof of financial liquidity
2 passport-sized colored pictures
Work KITAS:

Stamped and signed colored copy of CV/resume
Copy of RPTKA
Colored copy of university/latest educational degree certificate
Related work experience certificate
Proof of insurance policy from an Indonesian insurance company
Documents (NPWP, SIUP, SPPMA, etc.)

Family KITAS:

ID card (KTP) and family card (KK) of the Indonesian spouse
Birth certificate of the Indonesian spouse
Bank statement of the Indonesian spouse
Birth certificate of dependent children (if any)

Student KITAS:

Copy of the letter of acceptance (LoA) from the Indonesian educational institution
Academic reports
Proof of financial responsibility of parents, legal guardians, or sponsors for the duration of the study

Retirement KITAS:

Statements from Pension Fund that signifies financial solvency
Proof of living address in Indonesia
Statement of the employment of an Indonesian driver or domestic worker
Statement about the absence of intention to work in Indonesia
How to Obtain KITAS
Now that we know the requirements for obtaining Indonesia's KITAS, here's how to obtain one.
Making Application
To apply, you can use the Indonesian VITAS that you've obtained once you made your entry in Indonesia. Afterward, use the following link to apply for Online KITAS, which will help the application workflow and follow the instructions.
Processing Time
Combined with applying for a work permit, KITAS' processing may take six to ten weeks.
How to Extend
To extend your KITAS, visit the nearest office of the Directorate General of Immigration and present the following documents to apply for the extension.
Filled KITAS extension application form
Statement letter from the sponsor or guarantor
Valid passport
RPTKA from the Ministry of Manpower
Copy of marriage certificate (for spouse KITAS)
Birth and marriage certificates for dependents
Related documents
Conclusion
By obtaining Indonesia's KITAS, foreign nationals can enjoy their stay in Indonesia for quite some time for the maximum convenience of their new life there.  Be sure to know more about other Indonesian visas, too, so you won't mistake KITAS as the Swiss Army knife of Indonesian visas! If you need assistance to get Indonesia's Kitas, IZIN.co.id is always here for you. For more information, email us at cs@izin.co.id or via WhatsApp.