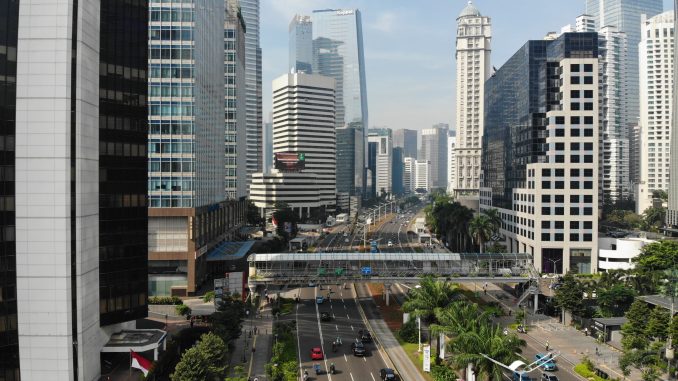 Many sectors are now open for foreign investment to establish a foreign company in Indonesia, as well as its representative office. That, of course, invites more expatriates to come to this country. For foreigners working in Indonesia, there are working and staying permits that they must have from IMTA, KITAS, VITAS to KITAP. Each of them holds a different function and condition.
To have a work permit in Indonesia, here are some important things you need to know.
An Expatriate Placement Plan or Rencana Penempatan Tenaga Kerja Asing (RPTKA)
Before foreigners apply for staying and working licenses, they must first have RPTKA. The Indonesia Ministry of Manpower will issue RPTKA approval to your hiring company. However, according to the new Presidential Regulation enacted on 29 March 2018, if the foreigners hold a position as shareholders, Diplomatic and consular staff, and certain types of government work, RPTKA is not needed.
To obtain RPTKA, these are the required documents:
RPTKA application form
A letter with complete details of the hiring reasons and specific positions the foreigner will take place
Copy of the company's incorporation document
A tax number (NPWP) and the company's business license (SIUP)
For education, transportation, oil, gas, and mining organizations, letters of recommendation from a technical ministry must be included.
Wajib Lapor Ketenagakerjaan (WLK) annual reports to the labor department which states the numbers of foreign and local employees
Company organization chart
ID card's copy (KTP) from an Indonesian work colleague
Temporary Expatriate Work Permit or Izin Mempekerjakan Tenaga Kerja Asing (IMTA)
Upon receiving RPTKA, the company can propose a work permit in Indonesia known as IMTA. IMTA validity is around one month up to twelve-month maximum, according to the expatriate placement plan. IMTA only applies to the employee, not his/her spouse or children.
To get IMTA, the foreign employee must first make an advanced payment of 100 USD per month for DKP-TKA (Development Funds in Exchange of hiring a foreign worker). One expatriate gains IMTA license, he/she is able to work in Indonesia legally.
Limited Stay Permit or Visa Tinggal Terbatas (VITAS)
Issued by the Indonesian Immigration Office, VITAS is what you hold before KITAS. The procedure takes five working days, and you must collect VITAS in Indonesian embassy abroad before coming to the country. VITAS is a single entry visa.
Once you arrive in Indonesia, you have seven days to report yourself to the Immigration office and collect the requested documents.
Limited Stay Permit Card or Kartu Izin Tinggal Terbatas (KITAS)
Besides IMTA, you need to have KITAS as well. If KITAS used to be in the form of a plastic card, the newest regulation allows you to have an electronic or non-electronic one from the Immigration office. You can simply go to imigrasi.go.id to register your ITAS (limited stay permit) online, pay your KITAS and print it out yourself.
After getting RPTKA, apply for a Limited Stay Visa (VITAS) and ITAS. Then, after arriving in Indonesia, you have 30 days to convert your VITAS into KITAS. The stay permit card allows you to exit and re-enter Indonesia several times along with Multiple Exit Re-Permit, which has the same validity as your KITAS.
Permanent Stay Permit or Kartu Izin Tinggal Terbatas (KITAP)
KITAP requirements are based on Presidential Regulation No. 20 of 2018 (Perpres 20/2018) on Foreign Workers and the Chairman of BKPM Regulation No. 13 of 2017 on Guidelines and Procedures for Licensing and Investment Facilities (BKPM 13/2017).
The validity of KITAP is five years and can be extended to two years in multiple re-registrations. KITAP is given to an investor who owns a minimum of Rp1 million and works as director or commissioner. If the foreigner doesn't hold that position, he/she must at least possess Rp10 billion. KITAP is also granted to he/she who has been married to an Indonesian citizen for 2 (two) years.
To apply for a work permit in Indonesia, you should be patient throughout the procedure. However, you can always count on IZIN.co.id to help and guide you as you prepare all the required paper works. We will be your best consultant for your license and legality. Start your business right with IZIN.co.id!
Click here to get more information!