START YOUR BUSINESS
RIGHT!
Realize your dream of becoming an entrepreneur with IZIN.co.id The most complete, fastest, and trusted legality management services in Indonesia
CREATE BUSINESS NOT COMPANIES
We help you start a business with a professional reputation
HAVE YOUR BUSINESS SUPPORTED & PROTECTED
We offer trademark registration services to protect the identity of your company
The First Company Incorporation Service in Indonesia with a
Tracking System
With a Tracking System, you can see the process of your company incorporation with a real-time system that is widely accessible
Track Your License Application
About IZIN.co.id
IZIN.co.id is a company engaged in licensing services for the establishment of companies such as PT (Limited Liability Company), CV (Commanditaire Vennootschap)/Firm, and PMA (Foreign Investment Company). Since 2012, IZIN.co.id has helped more than 4000 entrepreneurs to establish their companies in Indonesia. IZIN.co.id is determined to facilitate anyone who wants to start a business in Indonesia.
30
+
Locations of Virtual Office
PT establishment is completed within only
7 working days

*

* Calculated after the completion of Deed and Decree of the Minister of Law and Human Rights of the Republic of Indonesia, and the submission of company seal.
Check Indonesia Standard Industrial Classification Guidelines for the selection of line of business on Single Business Number


Your business
can operate at all
of these locations
Graha Surveyor
Kuningan Timur
Centennial Tower
Karet Kuningan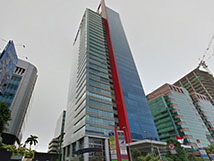 Menara Kuningan
Karet Kuningan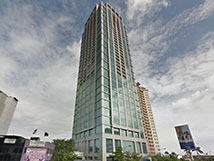 Grand Slipi Tower
Palmerah
Kencana Tower
Meruya Utara
Office 8
Senayan, Kebayoran Baru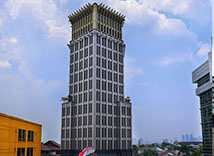 The CEO
Simatupang, Cilandak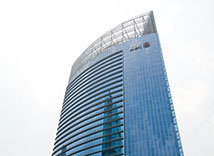 Rachmad
PT Sang Edukasi Bangsa
"Easy and convenient with a competitive price. Checking the process of my company's legality is made easier thanks to the Tracking System."

Christian
CV Cahaya Riset Teknologi
"The service is satisfying, the process is fast, and it is really helpful for us who want to set up a new business."


Yuda Susanto
PT Tanam Uang Indonesia
"Thank you IZIN.co.id for a satisfying service and staff who is always available for 24 hours."



Angga
CV Andalas Makmur
" The service is fast and friendly with a quick response. "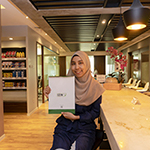 Kinta Erstuputri
PT Gerbang Indonesia Gemilang
"Thank you IZIN.co.id for helping us in processing our company's legality. The service is fast, organized, and the staff is communicative."
Get a cashback worth IDR 500,000 by filling out this form
Should you have any inquiry regarding licensing and PT establishment, or have any suggestion or critique, please do not hesitate to contact us. We will be more than happy to serve and facilitate your requests as soon as possible.